Balens have pioneered specialist wordings for Health and Well-Being Professionals and pride ourselves on the wide range of Insurance Services we offer including our Products package.  We also offer insurance for Charities and Not for Profit Organisations, Household Insurance (our policies include seeing clients from home), Therapy/Treatment Room cover, Schools, Clinics & many more.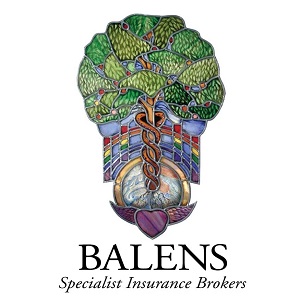 Established in 1950, Balens are an ethical 4th generation family brokerage with over 70 staff and providing insurance services for over 80,000 clients.
Please see our website, www.balens.co.uk. for further information, and also articles and lecture recordings from our CPD training events.