Leading the way in the natural health marketplace, BetterYou specialises in transdermal magnesium and oral vitamin sprays.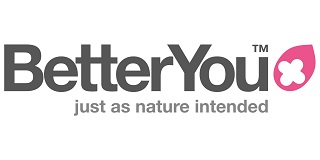 The multi-award winning company provides superior bioavailability, using pioneering delivery mechanisms (through the mouth and skin) of vitamins and minerals increasingly under-represented in modern diets and lifestyles. Its range offers ultimate convenience and is proven to provide superior absorption to traditional tablets or capsules.
BetterYou invests heavily in absorption research, ensuring its products are the most efficacious on the market. The company works in partnership with multiple research institutes including the University of Sheffield, investigating the impact of vitamin D on the quality of life of IBS sufferers and is the 'official performance and recovery partner' for Leeds Rhinos.