Emporio UK are the No. 1 multi-tiered business management solution provider for the Independent retailer with special focus on Healthy Lifestyle and Nutrition stores.
We offer affordable, flexible and clear-cut solutions that integrate and adapt to your own retail needs. With almost 15 years' experience and over 300 installations across the UK and Ireland our dynamic, state-of-the-art solution is built on the latest tech. The system will manage all your sales, purchasing, reporting and why not boost sales with our multi-channel vehicles including integrated e-commerce and Google Local Inventory Ads.
Summary of our services.
Responsive, fast and easy to learn EPOS software which works both on and offline. Never lose a sale, even if your internet goes down.
Integrated Contactless payments including Debit/Credit cards, Apple Pay and Android Pay.
Full integration with key Health Food distributors and brands including CLF Distribution, Tree of Life, The Health Store, Queenswood Natural Foods and many more.
Free to use Apps including Supplier Price File Imports, Handy Tools, Mobile and our Purchase Order Transmission.
Use of professional remote software by our dedicated support team.
Come and visit us at the NHT Summit and see for yourself how we can streamline your business!
---
Emporio UK Ltd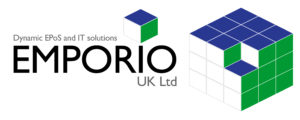 Midland House
2 Poole Road
Bournemouth
Dorset
BH2 5QY
Telephone: 0345 225 0198
Email: hello@emporiouk.com
Website: http://www.emporiouk.com