MadeGood® is a family business and passion inspired by a lifelong relationship with healthy foods. We wanted to create products that provided exceptional nutrition and great taste to customers and their families. Being innovative and creating fresh new flavors and nutritious snacks are at the core of MadeGood's DNA, and the company is committed to creating products in a way that respects the environment and the people in its community.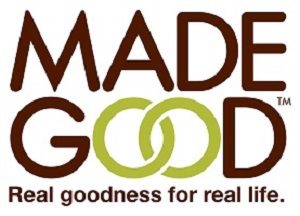 MadeGood Granola Bars and Granola Minis are organic, school safe and contain the nutrients found in one serving of vegetables. They're made from whole grains, are low in sugar, and have a taste that everyone will love. Packed in different formats so each flavor can be enjoyed at school, work, in the car or at home.
Show only offers: 20% discount on all MadeGood products.