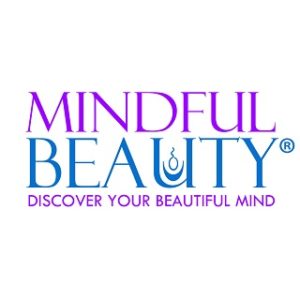 Mindful Beauty is now stocked in 300 Irish stores. This natural range with over 30 products now to choose from are made with natural ingredients, herbs and aromatherapy essential oils more of which are certified organic. The brand emerged out of the founder training over 2000 people in Mindfulness in Ireland to rave reviews and ten hospitals. Support of the brand also contributes to Mindful Beauty Spa days given pro bono to nurses. Ralph Quinlan Forde the founder is a bestselling author he wrote The Book of Tibetan Medicine which is now in 13 languages. He is also a Member of the Society of Cosmetic Scientists. Sample the products on the day and meet the team and hear their remarkable story.
Show Offers:
Mindful Beauty – Bestsellers Counter Pack Organic Lavender Pillow Spray, Dream Massage Oil, Organic Foot Lotion, ArthroAroma, Stress Spray Lemongrass & Cedarwood.  24 unit counter pack normally trade £108 show discount of 15% £91.80 and VAT free.
Mindful Beauty – Natural Footcare Pack Organic Foot Lotion, Natural Foot Powder (Talc Free) – Atlantic Salt Scrub with Organic Coconut Oil 300g, Foot Softening Massage Oil. 23 unit counter pack normally trade £103 with 15% discount £87.88 and VAT free.
Mindful Beauty Serum 22 – the ultimate natural beauty serum with 22 natural ingredients. Visible effects after three days.  Made with 22 botanical oils and essential oils including Rose, Frankincense, Myrrh, German Chamomile, Jojoba oil, Sweet Almond oil and Wheatgerm oil, to nourish and support the skin, improve cell regeneration, slow down the loss of collagen, hydrate and firm.  Beneficial for fine lines, wrinkles, age spots and redness. Apply at night instead of night cream and wake up to radiant soft skin. The ingredients increase skin suppleness by 45% and reduce fine lines and wrinkles by 33%. This is the ultimate natural superfood for your skin. Normally trade £25 but at the show it will be £20 – 20% of a discount.