Mr. Moxey's Mints are CBD-infused mints that use a botanical blend of herbs like ginseng, ginkgo, and echinacea to create a convenient, fresh treat that can sit on your desk as well as fit in your pocket.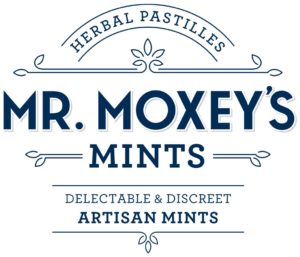 CBD is the non-psychoactive component of the cannabis plant, so there's nothing in them that will get you high. Our first UK blend is designed to soothe and centre. The mints contain Indian gooseberry to support rejuvenation and echinacea to boost your immune system, and each mint has 5mg of CBD.
From the impossibly green Pacific Northwest, Mr. Moxey's Mints are crafted in small batches to promote wellbeing in mind and body. Each pastille is tailored to elevate the CBD experience. Moxey's herbal allies can brighten your day with Siberian ginseng and ginkgo, allow you to kick back with Californian poppy and chamomile, or restore and maintain balance in mind and body with Indian gooseberry and echinacea.
---
BotanicaSeattle UK
154
295 Chiswick High Road
Chiswick
London
W4 4HH
Telephone. 07740 422 069
Email. jeffjones@botanicaseattle.com
Web. www.botanicaseattle.com