Our main goal here at nu organics is to provide our customers with cutting-edge health products. However, our mission does not end there as we want to use our products as a vehicle for change: Our purpose it to revitalise our environment and inspire a generation to believe that they can do the same.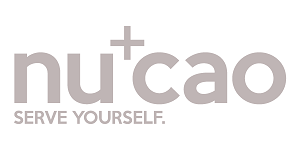 With innovative organic products – developed according to the latest findings in nutritional science – we strive to make a healthy diet more accessible in people's day-to-day lives. Furthermore, we want to have a positive impact through our mission of large-scale reforestation which is implemented by planting one tree for each and every product we sell.
nucao is a low carb & vegan snack based on hemp seeds and raw cacao that offers not only great taste but real nutritional benefits. The combination of natural and organic ingredients provide your body with what it needs to stay fit and healthy. On top of that nucao is wrapped in a home-compostable foil and a cardboard box which leaves the packaging completely free from plastic.
Show only offers: 20% discount on first order.