* For over 25 years Good Health Naturally have been pioneers in providing cutting edge natural health solutions exclusively sold through the independents.
* Initially introducing Serrapeptase to the UK (and World) markets in 2000, closely followed by Curcumin, and the first to bring liposomal delivery formulations for eye health to your health store in 2001. Now see the latest exciting launch at the NHT Summit.
* As leading health solution providers, they use only the highest grade, certified ingredients of the purest quality and efficacy.
* You won't find any of their products sold through any health food/pharmacy chain.
---
Distributed by: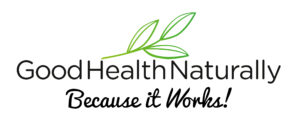 Wholesale Health Ltd
Unit 10 Hartford Business Centre
Chester Road
Hartford
Cheshire
CW8 2AB
Telephone: 01606 889905
Email: sales@wholesalehealthltd.co.uk
Website: www.wholesalehealthltd.co.uk