Round table discussions
We've invited retail experts to grow your knowledge in an environment dedicated to learning
Independent health food retailing is changing. What are the latest retail challenges and how can your business flourish in a competitive retailing environment? We've invited retail experts to tackle a broad range of retail issues, including:
Merchandising, window displays, POS. e-commerce, in-store events, social media, supplier-retailer relations and marketing.
All round table discussions are free to attend on the day – simply register to attend the Natural Health Trade Summit and the turn up at the round table discussion room (clearly signposted on the day) at the time listed, it's as simple as that. 
11.15 – 12.00:
Stress and Mental Wellbeing: A Nutritional Approach
This round table will explore the important nutritional supplements that can help customers (and ourselves) cope with the stresses of modern life. We'll also explore and discuss anxiety, mood and general mental well-being.
What will you learn?
How to advise customers and clients in the use of supplements for stress, low mood and improving mental wellbeing
How stress, anxiety, low mood and wellbeing are related
How nutrients impact general wellbeing, including sleep quality and energy
12.15 – 13.00:
What can you say when marketing organic?
The organic market has been growing consistently for the last 7 years and more consumers are looking for organic than ever before. 2017 saw a 6% growth in the UK organic market with independent retailers outpacing the rest of the market at 9.7% growth!
However, in a sea of labels on packaging, single issue products and competing claims, people are confused. We all know that organic is 'food as it should be', but what exactly does this mean and how can you communicate the real benefits of organic in a clear and engaging way? We believe this is a crucial moment for everyone to come together with a clear voice and inspire people to choose organic, for animal welfare, wildlife, and the environment.
Join us for an interactive roundtable event to test your knowledge and share tools and resources on marketing organic in store and online
What will you learn?
Test your knowledge on the benefits of organic across different categories.
Share tools and resources on marketing organic in store and online

14.15 – 15.00:
Retail panel, featuring: Joanne Hill – Amaranth, Julie Goodwin – Natural Health, Tom Pell and Jeanette Wong – Clean Kilo
Listen to our panel of three expert retailers explain how they promote their store, how they engage their local community and what they do differently to stand out from the crowd in difficult high street conditions.
Compered by the chairman of the National Association of Health Stores (NAHS), Gary Trickett, and Director of Technical Sales for Natures Aid, Tim Gaunt, this session will be interactive – encouraging questions from the audience.
What will you learn?
What marketing strategies have worked successfully for health food retailers like you
What challenges successful retailers have faced and how they've overcome them
What you should be doing differently to stand out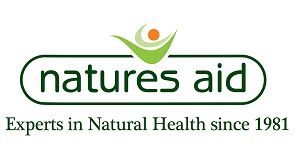 Register free
Registration is completely free for independent health food retailers and anyone involved in the independent health food trade.