3 October 2021, The Principal Hotel, Manchester
Tackling the hottest topics and toughest challenges facing independent health food stores 
Independent health food retailing is changing. What are the latest retail challenges and how can your business flourish in a competitive retailing environment? We've invited retail experts to tackle a broad range of retail issues, including:
Merchandising, window displays, POS. e-commerce, in-store events, social media, supplier-retailer relations and marketing.
All round table discussions are free to attend on the day – simply register to attend the Natural Health Trade Summit and the turn up at the round table discussion room (clearly signposted on the day) at the time listed, it's as simple as that. 
'From loyalty cards to plastic-free, how an EPOS system can cut your costs and maximise your profit'
Investing in an EPOS (Electronic Point of Sale) system can be daunting. Learn how EPOS can help increase the efficiency of your health store while improving the customer experience with real-life case studies taken from successful health stores.
As well as discussing how EPOS is easily installed and integrated, CSY will also explain how it's helped transform a health store – from electronic scales for plastic-free/zero waste shopping, through to loyalty schemes, allergen-specific labelling and full stock management. 
This session will help simplify EPOS and demonstrate how it saves you money and increases profitability.
Hosted by: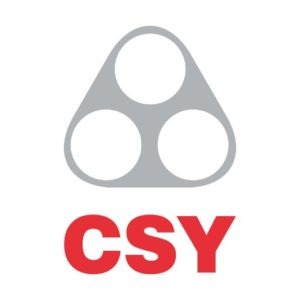 ---
'Social media success – a health food store's story'
Facebook? Twitter? Instagram? What platforms should your store be using and how should you use it?
In this session three successful health store owners discuss their social media strategy – what works, what doesn't and the absolute 'must-dos'. So, if you haven't got any social media accounts, or maybe you have some but don't think they are working for you – join this free session and learn real success stories straight from successful retailers.
Speakers include:
Zoe West – Corporate Outreach Manager for Veganuary and NAHS committee member
Mike Abrahams – Founder and Owner, Wild Oats Natural Foods, Bristol
Alan Martin – Co-Owner, Food for Thought, Kingston and Guildford
Julie Goodwin – Owner, Natural Health, Hertford
Hosted by:

---
'Nutrients for Healthy Ageing: Putting back what time takes away'
Having optimum health and an absence of illness is a key goal for achieving good quality of life in later years, and is something customers actively seek.
As we age, it becomes more difficult to obtain some of the key nutrients we need to thrive.
Nutritional supplements especially become an appropriate way to tackle a range of health issues associated with age including cardiovascular health, cognitive decline, anxiety/depression, dryness, prostate problems and more.
Learn how new insights into how various supplements are helpful to support age related quality of life and help address health issues your customers are likely to present on a daily basis.
Hosted by:


Register free
Registration is completely free for independent health food retailers and anyone involved in the independent health food trade.