3 October 2021, Kimpton Clocktower
(formerly known as The Principal Hotel), Manchester
All showcasing their new products, special show-only deals and support for independent health food stores
3 October 2021, Kimpton Clocktower
(formerly known as The Principal Hotel), Manchester
All showcasing their new products, special show-only deals and support for independent health food stores
Health Food Business
---
Health Food Business magazine (HFB) has been at the forefront of the natural health market for over 25 years and remains the industry's leading trade title for independent retailers and their staff. Free for independent retailers, it delivers the latest industry news, views, trends and new products to key independent health food retail buyers every month.
Living Planet Distribution
---
Living Planet Distribution is a young passionate company with a unique and exciting portfolio of brands. Stocking a range of unique, innovative and premium quality brands including:
Living Nutrition – Organic Fermented Supplements Planet Paleo – Ethically Sourced Grass Fed Collagen Mushrooms4Life – Organic Mushroom Supplements with superior Bioavailability Osi Magnesium – Ultra Pure Transdermal Magnesium Products Alteya Organics – Premium Organic Rose Skincare Flaska – Glass Structured Water Bottles
We are committed making a genuine contribution to the health and wellness industry and our dedicated team provide a premium level of support including a qualified practitioner technical help line, full training & sales support and in store package.
Brands:
Living Nutrition
Planet Paleo
Alteya Organics
OsiMagnesium
Flaska
Mushrooms4Life
ZenCBD
---
Unit 15 The Viaduct Business Centre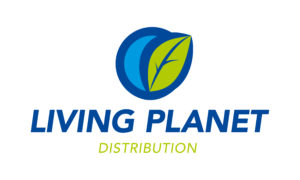 360-366 Coldharbour Lane
SW9 8PL
Telephone: 02031 769982
Email: sales@livingplanetdistribution.com
Website: https://livingplanetdistribution.com/
National Association of Health Stores (NAHS)
---
The NAHS is the only trade association to represent independent healthstores in the UK.   We recently teamed up with the British Independent Retail Association (bira) to offer our members numerous benefits only available to larger associations.
---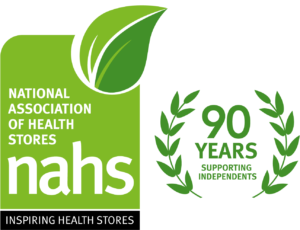 NAHS Ltd
PO Box 14177
Tranent
East Lothian
EH33 5WX
Telephone: 01875 341408
Email: nahsoffice@gmail.com
Website: www.nahs.co.uk
Natural Trade Brokers Ltd
---
Pulsin Limited
---
At Pulsin, we create a range of award winning snack bars and protein powders that are 100% natural and made from the best quality ingredients. All our products are gluten-free, suitable for vegetarians and low in sugar, making them perfect for providing sustained balanced energy throughout the day.
Visit our stand to take advantage of our exclusive show offer and sample our now fully vegan range of delicious snack bars, including our brand new Caramel Choc & Peanut Choc Protein Boosters.
---
Units 14-16 Brunel COurt
Waterwells Business Park
Gloucester
GL2 2AL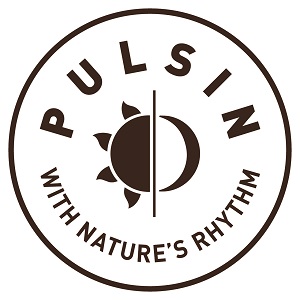 Telephone: 01452 729000
Email: karen@pulsin.co.uk
Website: www.pulsin.co.uk
Salus UK Ltd
---
Salus UK Ltd are the UK subsidiary of SALUS Haus, the German manufacturer of the popular brand of Floradix products.
---
2 Lea Green Business Park
St Helens
WA9 4TR
Telephone: 01744 815 042
Email: info@floradix.co.uk
Website: www.floradix.co.uk
Viridian Nutrition
---
Viridian Nutrition is a UK-based family owned ethical nutritional supplements company with 200+ range of award-winning vitamins, minerals, herbs, amino acids, nutritional oils, tinctures and balms produced with integrity, quality and innovation. The world's first palm oil-free vitamin company. Awarded Ethical Accreditation. Soil Association organic certification for 70+ products. Guaranteed passion for organics, UK manufacture, clean label, 100% active ingredients, green business practices, against animal testing. Committed to the education and success of specialist retailers. Proudly supporting health food stores since 1999.
---
15 High March
Daventry


Northants
NN11 4HB
Telephone: 01327 878 050
Email: info@viridian-nutrition.com
Website: www.viridian-nutrition.com
Absolute Aromas
---
Founded in 1994 Absolute Aromas is one of the leading forces in aromatherapy within the UK, and has a worldwide reputation for quality of product and service. We offer an unparalleled range of essential oils, carrier oils and natural base products, as well as a selection of preblended oils, massage blends, floral waters, bath salts and aromatherapy accessories that allow the full benefits of aromatherapy to be enjoyed by all. Our oils come from controlled, sustainable sources that have little or no negative impact on the environment. None of our products are tested on animals and all are free from GM material. All of our Organic Range is 100% organic and is certified by the Soil Association.
---
Absolute Aromas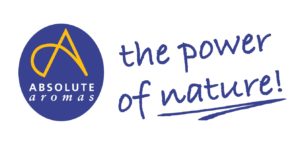 1 Absolute House
Mill Lane
Alton
Hampshire
GU34 2PX
Telephone: 01420 540400
Email: sales@absolute-aromas.com
Website: www.absolute-aromas.com
Anyone 4 Tea Ltd
Anyone 4 Tea Ltd is a European distributor of natural products with an extensive range of specialist products. Brands provided include OatWell, Xylotreat, Anyone 4 Tea, The Beginnings and Vocalzone.
---
Winters Choice
Parsons Lane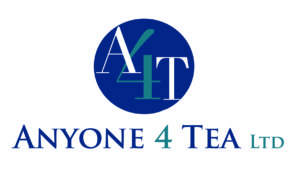 Hindhead
Surrey
GU26 6NP
Telephone: 01428 609922
Email: mplmarketing1@btconnect.com
Website: www.anyone4tea.com
Clearspring
Clearspring is a family-owned business and for over 25 years we have been committed to pioneering authentic Japanese specialities and organic fine foods. We are proud to bring to you our award-winning range that is enjoyed and appreciated around the world.
Our core belief is that everyone should have access to quality organic food to eat well. Our products make a valuable contribution to sustainable agriculture, by supporting organic farmers and artisan food producers. Through enriching the soil and caring for the eco-system, we are protecting the world that we pass on to our children.
---
19A Acton Park Estate
London


W3 7QE
Telephone: 0208 748 1781
Email: marketing@clearspring.co.uk
Website: www.clearspring.co.uk
Diversified Communications UK
---
Diversified Communications brings the natural and organic world together through our market leading publications, websites, events and awards.  At this year's NHT Summit we'll be encouraging retailers to enter the 'Best Independent Retailer' category at the 2019 Natural & Organic Products Awards taking place at Natural & Organic Products Europe, 7-8 April 2019, Excel, London.  We will also be on hand with copies of Natural Products News – the leading trade magazine for the natural & organic products industry
Health and Wholefood
They will be showcasing their award winning brands during the event including: Kookie Cat cookies, Bett'r healthy snacks, Norfolk Punch and more.
---
Health and Wholefood
Leicestershire
Telephone: 07944307635
Email: helen@healthandwholefood.com
Website: www.healthandwholefood.com
Instagram: healthandwholefood
Facebook: @healthandwholefood
Health Food Institute
---
The Health Food Institute (HFI) is the only independent non-profit making professional body delivering training in the health food industry. We offer the online, externally accredited, Nutritional Adviser's Award, comprising Part One of the two-part Diploma, a 'must' for people owning or employed in a health food store.  Also available is the Supplier Course, designed to introduce anyone supplying retailers, particularly those calling on health stores, to the background, ethos and working environment of health food retailing. Visit us to learn how these practical courses can help your career working in, or servicing, the health store.
---
Natural & Organic Products Europe, the industry's annual trade show brings together the entire health food market from natural health & living products, natural and organic food and drink as well as natural beauty & personal care products.
Invest a day with us in April, meet your existing and new suppliers, see the vast range of NEW products,  save money with show only deals and network with other retailers.  Not forgetting to take a seat in one of our 3 dedicated theatres, with over 70 industry speakers bringing you the latest retailer advice, trends, innovations, and industry news. Register TODAY at www.naturalproducts.co.uk
---
Telephone: 01273 645126
Email: cdunning@divcom.co.uk
Website: www.naturalproducts.co.uk
Natures Aid Ltd
---
Natures Aid have been manufacturing and supplying high-quality, nutritional supplements for more than 35 years. Since 1981, we have established ourselves as industry experts in Natural Health and the 5th largest VMS brand in the UK.
We are proud to call ourselves a British manufacturer, and all products are manufactured in our state-of-the-art facility in Lancashire. We export to just short of 50 countries across the globe, flying the flag for quality, British made supplements.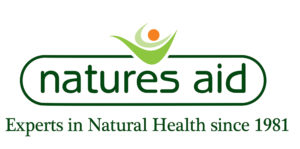 Our award-winning product range consists of over 250 innovative products, which are manufactured to the highest quality standards of Good Manufacturing Practice (GMP).
---
Natures Aid
St Georges Park
Kirkham
Preston
Lancashire
PR4 2DQ
Telephone. 01772 686 231
Email. sales@naturesaid.co.uk
Web. www.naturesaid.co.uk
Pravera Ltd
---
Pioneers in organic and natural products, Pravera will be showcasing highlights of their portfolio along with their new product launches.
These include organic and plastic-free deodorants and dental care from Ben & Anna. The comprehensive range of modern and effective natural skin, hair, body care and colour cosmetics from lavera. The 100% certified organic cotton sanitary range from Organ(y)c. The award-winning range of certified natural and organic body care, hair care and modern cosmetics from benecos. The everyday organics range of certified organic and registered vegan body, skin, health, dental, sun and baby care from ORGANii. The UK range of vegan, natural and organic certified plant-based perfumes from Flaya. The innovative, plastic free and certified Fairtrade skincare and intimate care from FAIR SQUARED. The 100% natural and vegan hair-care brand Khadi and their new pure, organic and fairtrade aromatherapy brand SOiL.
---
Pravera Ltd
Conchieton Business Centre


Kirkcudbright
Scotland
DG6 4TA
Telephone: 01557 870203
Email: trade@pravera.co.uk
World Foods Brand Management
---
ADM Protexin – Bio-Kult & Lepicol
---
ADM Protexin is dedicated to producing innovative, research based, live bacteria products of the highest quality for the human healthcare market. Bio-Kult is a range of advanced multi-strain live bacteria formulations including, Bio-Kult Advanced targeting the digestive tract, Bio-Kult Candéa for intimate flora, Bio-Kult Pro-Cyan for urinary tract support, Bio-Kult Infantis for babies, and children, and the latest addition, Bio-Kult Migréa targeting the head.
Lepicol is a 3 in 1 high fibre product containing 5 strains of live bacteria inulin and psyllium husk to help support normal bowel transit. Also in the range is Lepicol Lighter and Lepicol Plus.
Brands:
Bio-Kult Advanced
Bio-Kult Migrea
Bio-Kult Candea
Bio-Kult Infantis
Bio-Kult Pro-Cyan
Lepicol Lighter
Lepicol
LepicolPlus+
---
ADM Protexin (Bio-Kult and Lepicol)

Lopen Head
Somerset
TA13 5JH
Telephone: 01460 243230
Email: info@bio.kult.com, info@lepicol.com
Website: www.bio-kult.com, www.lepicol.com
Bio Nature / Terranova
TERRANOVA is the multi-award winning range of more than 120 intensely synergistic nutritional and botanical products developed by Stephen Terrass MRNT. TERRANOVA is one of only a few major supplement companies in the world which completely avoids the use of fillers, binders, flowing agents, disintegrants and any other manufacturing additives. Every TERRANOVA product is also 100% suitable for vegans. TERRANOVA nutritional products are enhanced with Magnifood, intensely synergistic complexes of wholefoods and botanicals (many of which are organic) designed to support the bioavailability, utilisation, function and effectiveness of the vitamins, minerals and other nutrients in each product.
Brands:
Terranova
Lemon Myrtle
Kordels
Pierre d Argent natural multi purpose cleaner
---
Bio Nature Ltd
Trafalgar Park
Admiral Way
Keighley
BD21 3LN
Telephone: 01535 611446
Email: john@bionature.uk.com
Website: www.terranovahealth.com
Coconut Merchant
---
Love is the driving force which fuels everything we do at Coconut Merchant. We work closely with our farmers to make sure all our products are ethically sourced and are the highest quality possible. We also believe that simplicity is the best policy. Because we only harvest the tastiest, most tender coconuts, we don't need to add any preservatives of artificial flavours. So, from farm to fork, all our products are vegan friendly, free from any nasties and absolutely bursting with love.
---
Unit 4, Mitcham Industrial Estate
Mitcham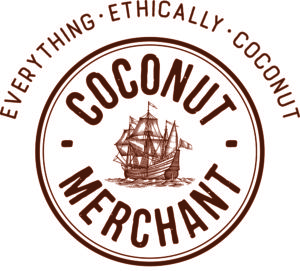 Surrey
CR4 2AP
Telephone: 02037 726540
Email: al@coconut-merchant.com
Website: www.coconut-merchant.com
HealthAid Ltd
---
HealthAid® is one of UK's premier manufacturers of nutritionally balanced supplements. The range comprises of Vitamin, Mineral, Herbs, Essential Aromatherapy oils and Natural body care products. Its extensive product portfolio consists of over 560 products, HealthAid® products are distributed worldwide.  HealthAid is the optimum choice for health professionals.
---
HealthAid House


Marlborough Hill
Harrow
Middlesex
HA1 1UD
Telephone: 0208 4263400
Email: sales@healthaid.co.uk
Website: www.healthaid.co.uk
Natural Lifestyle magazine
---
Natural Lifestyle magazine is the UK's original and best free natural health magazine. Free to stock, the magazine is dedicated to driving customers back in-store for the products they see through the magazine's pages. Visit our stand to talk to the team and apply to stock, absolutely free.
OptiBac Probiotics
---
OptiBac Probiotics is a UK based family-run business which specialises entirely in live cultures. They pride themselves in selecting high quality strains that have been scientifically researched and clinically trialled.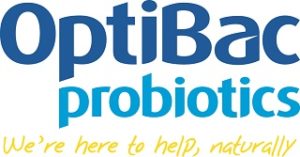 With 12 different supplements in the range, all free from artificial sweeteners, additives, flavours, preservatives and with no added colourings, the products make a great alternative to sugary yoghurt drinks. OptiBac Probiotics have formulas suitable for everyone from infants, pregnant & breastfeeding mothers, vegetarians/vegans, to people with active lifestyles. What's more, there's no need to refrigerate any of the OptiBac Probiotics range, making them ideal for travelling!
---
Unit 21 – 22 Mayfield Avenue Industrial Park
Fyfield Road
Weyhill
Hampshire
SP11 8HU
Telephone: 01264 339770
Email: sales@medipharma.co.uk
Website: www.optibacprobiotics.co.uk
Pharma Nord UK
---
Pharma Nord is one of Europe's leading manufacturers of dietary supplements and preventative nutrition. The company has been supplying pharmaceutical quality vitamins and dietary supplements to consumers, health food shops, pharmacies, hospitals and practitioners in the UK for over 30 years. We believe in the science of supplements – we support cutting-edge research in the UK and abroad and maintain a comprehensive database of over 9,000 scientific studies. Our approach has attracted advocates including doctors, nutritionists, cardiologists, bio-chemists, health writers and pharmacists.
---
Pharma Nord UK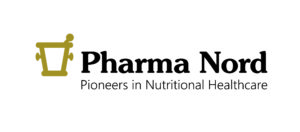 Telford House
Morpeth
Northumberland
NE61 2DB
Telephone: 01670 534900
Email: uksales@pharmanord.co.uk
Website: www.pharmanord.co.uk
Target Publishing
---
For over 20 years Target Publishing has been publishing the natural health market's leading publications and organising its must-visit events, including this one. Visit our stand, talk to the team and subscribe to our titles that are all dedicated to growing your business.
The Really Healthy Company
---
Interested in exhibiting?
For more information about the exhibiting and sponsorship options available at the Natural Health Trade Summit, email ruth.gilmour@targetpublishing.com or telephone 01279 816300. 
Register Free
Registration is completely free for anyone involved in the independent health food trade.
"Home after an amazing #nhtsummit – it was so good to meet so many lovely likeminded people and brands"
Julie Goodwin, Natural Health, Hertford
"I enjoyed being able to see different products all under one roof, being able to taste different things."
Kathryn Gemson
Good Health, Clitheroe