2 October 2022, Kimpton Clocktower
(formerly known as The Principal Hotel), Manchester
All showcasing their new products, special show-only deals and support for independent health food stores
2 October 2022, Kimpton Clocktower
(formerly known as The Principal Hotel), Manchester
All showcasing their new products, special show-only deals and support for independent health food stores
A.Vogel (Bioforce)
---
A.Vogel are a respected and well established market leader in herbal medicines. Founded in Switzerland over 50 years ago with a UK base for the last 30, we produce GMP products from fresh herbs ensuring full traceability from seed to you shelf.
Brands:
A.Vogel
Salt of the Earth
Saguna
Jan de Vries
Biotta
---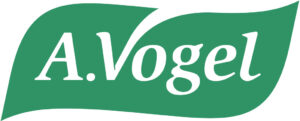 Bioforce UK Ltd
2 Brewster Place
Riverside Business Park
Irvine
KA11 5DD
Telephone: 01294 277344
Email: enquiries@avogel.co.uk​
Website: www.avogel.co.uk
Absolute Aromas
---
In 1994 David Tomlinson founded Absolute Aromas. His vision was for a centre of excellence where therapists and consumers alike could buy with confidence. The keyword for the range would be quality. 25 years on, we at Absolute Aromas pride ourselves on the quality of the service we offer our customers. Our commitment to provide genuinely "clean and green" products to our customers continues as we embrace all-natural plant-based options for clean beauty and health and wellbeing.
---
Absolute Aromas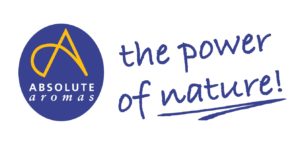 1 Absolute House
Mill Lane
Alton
Hampshire
GU34 2PX
Telephone: 01420 540400
Email: sales@absolute-aromas.com
Website: www.absolute-aromas.com
ADM Protexin – Bio-Kult & Lepicol
---
ADM Protexin Limited – known as its umbrella brand Protexin – is part of the ADM Nutrition division. Based in Somerset, UK, the company offers innovative, research-based, natural healthcare and probiotic supplements for human, pet and production-animal use with distribution in over 90 countries.
The Protexin brand includes the Bio-Kult® and Lepicol® ranges for gut health support and more. ADM Protexin Limited works closely with leading universities, hospitals and research centres around the world, ensuring it remains at the forefront of microbiome research.
Brands:
Bio-Kult
Lepicol
---
ADM Protexin (Bio-Kult and Lepicol)

Lopen Head
Somerset
TA13 5JH
Telephone: 01460 243230
Email: info@bio.kult.com
Website: www.bio-kult.com
---
BetterYou is an innovative natural healthcare brand that's on a mission to fill the gaps left by modern diets and lifestyles with smart nutritional support.
The multi-award-winning brand's DNA is in scientifically founded, pill-free nutritional supplementation and its range of vitamin oral sprays and transdermal magnesium products provide optimal absorption, using alternative delivery mechanisms.
Paving the way in environmental consciousness, BetterYou established the Better Planet Project in 2019. An initiative that focuses on targeting all aspects of the brand's environmental footprint, from its planet-friendly plastic solutions and utilising FSC-certified materials to receiving the International Palm Oil Free Certification Trademark (POFCAP).
---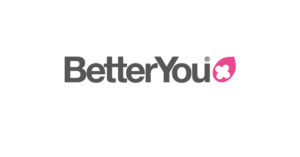 Unit 24 Shortwood Court
Shortwood Business Park
Hoyland
Barnsley
S74 9LH
Telephone: 01226 814030
Email: salesteam@betteryou.com
Website: www.betteryou.com
---
Bigvits is one of Europe's leading and most trusted independent distributors of premium US branded vitamins and supplements. As a family-run business we have been importing and distributing products since 2009. We are authorised partners for many of our brands and these long-standing relationships ensure we are first to market with new product innovations.
We take time to select the best in market, bringing those brands to the UK & Europe and offering them to you. Premium products, same day dispatch, with no extra duties to pay.
Brands:
Healthy Origins
Life Extension
Jarrow Formulas
NOW Foods
Swanson
Doctor's Best
---
3 Maclaren House
Skerne Road
Driffield
YO25 6PN
Telephone: 0330 2200 819
Email: info@bigvits.co.uk
Website: www.bigvits.co.uk
Bio Nature
---
Bio Nature is a family run distributer of bespoke brands based in the UK The brands include the award winning and highly acclaimed Terranova range of vegan supplements that use no binders ,fillers or manufacturing agents.
Bio Nature also manufacture the unique range of household cleaning products based on the amazing Lemon Myrtle essential oil.
Other brands also include Enzymedica,Proven,Unbelievable and Pier D`Argent.
Brands:
Terranova Lemon Myrtle
MusselActiv Massage Gel
Pierre d Argent
Enzymedica UK
Pro-Ven
Unbeelievable health
---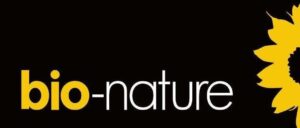 Bio Nature Ltd
Trafalgar Park
Admiral Way
Keighley
BD21 3LN
Telephone: 01535 611446
Email: sales@bionature.uk.com
Website: www.bionature.uk.com
Clearspring
---
Clearspring is a family business and since 1993 we have been committed to pioneering authentic Japanese specialities and organic fine foods. We are proud to bring you our award-winning ranges that are enjoyed and appreciated throughout the world.
Our core belief is that everyone should have easy access to quality organic food to eat well. Our products make a valuable contribution to sustainable agriculture by supporting organic farmers, artisan food producers and a plant-based diet. Through enriching the soil and caring for the eco-system, we are protecting the world that we pass on to our children.
---

19A Acton Park Estate
London
W3 7QE
Telephone: 0208 748 1781
Email: sales@clearspring.co.uk
Website: www.clearspring.co.uk
Cress Ltd
---
Cress Natural Health, with it's team of 14 Sales partners, represent Sukin, Andalou, Tisserand, Biocare, Herbatint, Grahams, Gehwol, Bional, and Haymax. We merchandise, train and demonstrate in-store to help you grow sales. Our team is launching Dr Seaweed nutritional products at the show alongside Melora Manuka Honey.
Brands:
Sukin
Andalou
Tisserand
Biocare
Herbatint
Grahams
Gehwol
Dr Seaweed
Bional
Haymax
Melora Manuka Honey
---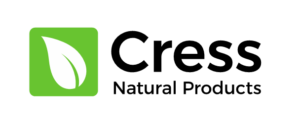 Baythorne Hall
Baythorne End
Halstead
Essex
CO9 4AH
Cytoplan
---
Celebrating 40 years in the supplement industry, the Nature's Own range is available exclusively through independent health food stores up and down the country.
---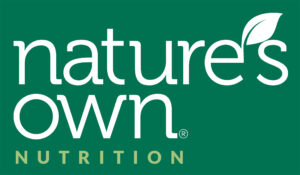 Unit 8 Hanley Workshops
Hanley Swan
Worcestershire
WR80DX
Telephone: 01684 310099
Email: joe@cytoplan.co.uk
Website: www.cytoplan.co.uk
CSY Retail Systems
---
CSY Retail Systems has been in business for more than 30 years providing EPOS Systems and has over 1,300 sites across the UK using our EPOS Software.For over the last 10 years CSY have been installing EPOS Systems ,Touchscreen Label Printing Scales,Zero Waste Scales and E-Commerce web sites for Health Food & Organic Sites,Farm Shops, Deli's, Supermarkets and other retailers. Over the years we have added Integrated Loyalty System & Retail Intelligence Software which is helping our clients to look after their customer base.
Due the ever changing Retail Market CSY's EPOS System is always evolving its software to make sure our Clients needs are taken care of giving them a future proof system.
---

CSY House
9-10 Chase Park
Nottingham
NG2 4GT
Telephone: 07595 055760
Email: karl@csy.co.uk
Website: www.csy.co.uk
Diversified Communications UK
---
Diversified Communications brings the natural and organic world together through our market leading publications, websites, events and awards.  At this year's NHT Summit we'll be encouraging retailers to enter the 'Best Independent Retailer' category at the 2019 Natural & Organic Products Awards taking place at Natural & Organic Products Europe, 7-8 April 2019, Excel, London.  We will also be on hand with copies of Natural Products News – the leading trade magazine for the natural & organic products industry
Feel Supreme
---
Born from a background in naturopathic nutrition, Feel Supreme makes it their mission to bring you a range of nutritional supplements of the finest quality…exactly what your body deserves.
---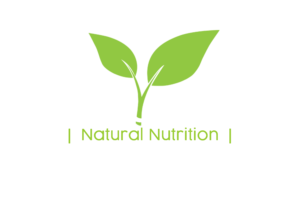 24 Sinclair Way
Prescot Business Park
Liverpool
L34 1QL
Telephone: 03330 501553
Email: info@feelsupreme.co.uk
Website: www.feelsupreme.co.uk
HealthAid Ltd
---
HealthAid® is a premium brand in the supplement market, with a comprehensive portfolio of over 560 health related products. We strive to provide the best in quality, innovation, and value. We are known for our leadership edge, through our passion for high standards, respect for diversity and commitment to create exceptional high-quality products.
Brands:
Magnesium Citrate, Magcitra® Blister Pack (Elemental Magnesium) ColiProbio 30 Billion Mood Probio ImmuProbio® (50 billion) DailyProbio New Ultra Probio Livercare®(RED -UK) Blister Menovital® (Dong Quai, Sage, Black Cohosh++)-Blister Pack Betaimune® (Vit A,C,E,Selenium & Zinc)-Blister Pack Zincovit® C (Vitamin C, Zinc, Propolis) Blister Pack Uriprinol Prostavital® ( Zinc, Selenium,Vit E, Lycopene, Vit C, Vit B6,++) Ashwagandha NEW Turmeric (Curcumin) 750mg Equivalent Black Seed Oil NEW
---
HealthAid House


Marlborough Hill
Harrow
Middlesex
HA1 1UD
Telephone: 0208 4263400
Email: edwina.jegathesparan@healthaid.co.uk
Website: www.healthaid.co.uk
Health Food Business
---
Health Food Business magazine (HFB) has been at the forefront of the natural health market for over 25 years and remains the industry's leading trade title for independent retailers and their staff. Free for independent retailers, it delivers the latest industry news, views, trends and new products to key independent health food retail buyers every month.
Health Food Institute
---
The Health Food Institute (HFI) is the only independent non-profit making professional body delivering health food retail training in the health food industry. We offer HFI Diploma Parts One and Two, a 'must' for front-line staff employed in a health food store. Also available is the HFI Supplier Course, designed to introduce those supplying retailers to the background, ethos and working environment of health food retailing. Visit us to learn how these practical courses can help your career working in, or servicing, independent health food stores.
---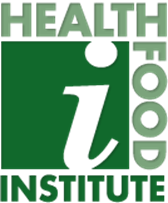 P.O. Box 10978
Nottingham
NG2 9XG
Telephone: 0115 9234 534
Email: enquiries@healthfoodinstitute.org.uk
Website: www.healthfoodinstitute.org
HemPoland
---
​A wholly-owned subsidiary of The Green Organic Dutchman, a publicly-listed Canadian company trading on the CSE.
Founded 2014, we produce high-quality product ranges focussed on health and wellness:
Formula CannabiGold
Our brand-new range – 10 vitamins and herbal products with ingredients from natural sources.
Highly concentrated extracts from well-known and recognised herbs and plants.
Max 5 ingredients per sku.
7/10 products are vegan-certified.
No unnecessary fillers or artificial preservatives.
Oil-based, no synthetic tablets.
CannabiGold Ultra Care
Dermatologically-tested skin care.
11 products, segmented by skin type.
Contains CBD.
CannabiGold Terpenes+
Vegan-certified CBD oils and capsules.
THC-free.
---

c/o Dee Set Confectionery Ltd (UK Distributor)
The Distribution Centre Victoria Road
Fenton
Stoke on Trent
ST4 2HX
Telephone: 07414 739323
Email: enquiries@hempoland.co.uk
Website: www.hempoland.eu
Higher Nature
---
We are a leading British company pioneering in vitamins, minerals and supplements for over 25 years. Our products are expertly formulated using the latest research with specifically selected ingredients from around the world. We focus on absorption and bioavailability in the body to maximise therapeutic benefit.
Brands:
Higher Nature
Peppersmith
---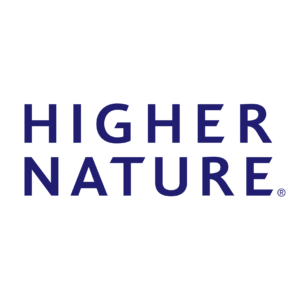 10 Discovery Way
Horam
East Sussex
TN21 0GE
Telephone: 0808 178 8614
Email: trade@highernature.com
Website: www.highernature.com/trade
Lamberts Healthcare
---
Lamberts® philosophy of healthcare is all about sound science – we only develop products that are at the right potency and supported by a valid scientific rationale.
We offer an extensive range of high quality products including vitamins, minerals, herbs, multiple formulas, fish oil and glucosamine. In addition, we have worked with experts to develop more specialized and unique formulations such as Florisene®, which has been developed by trichologists to aid against hair loss.
We are the leading experts in nutrition, producing the highest quality products in some of the most modern and technically advanced factories in Europe. These operate to stringent pharmaceutical standards of Good Manufacturing Practice (GMP) as laid down by the UK Department of Health, Medicines and Healthcare Products Regulatory Agency (MHRA).
---

Century Place
1 Lamberts Road
Tunbridge Wells
Kent
TN2 3EH
Telephone: 01892 554313
Email: ordering@lambertshealthcare.co.uk
Website: https://www.lambertshealthcare.co.uk
Lifeplan Products
---
Lifeplan is a leading UK manufacturer of vitamin and mineral supplements supporting and inspiring those who have an active interest in their health and wellbeing. Our products are created by our team of nutritional biochemists who constantly innovate to develop the best formulations. For over 35 years we have been committed to providing the highest quality products to help people around the world enjoy a healthy, balanced lifestyle. All our products are manufactured to GMP and pharmaceuticals standards.
---
Telephone: 01455 556281
Email: sales@lifeplan.co.uk
Website: www.lifeplan.co.uk
Living Planet Distribution
---
Living Planet Distribution was established by two Nutritional Therapists who wanted to bring new innovative products to the UK and Irish market, and work with brands that share our ethics and values. We want to contribute and add value to a market we love and care about.
We feel a responsibility to consumers looking for products to support their health and wellbeing, so we strive to offer the very best quality products that get results and are always on the lookout for new and emerging brands.
Brands:
Planet Paleo
Mushrooms 4 Life
Living Nutrition
Zen CBD
Botanicals 4 Life
Lamazuna
---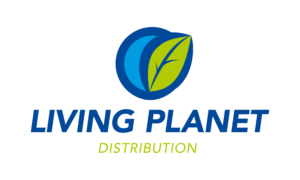 Unit 1 Riverside
Bellbrook Business Park
Uckfield
TN22 1QQ
Telephone: 02031 769982
Email: sales@livingplanetdistribution.com
Website: https://livingplanetdistribution.com/
Mindful Extracts
---
Mindful Extracts are an ethical and sustainable business and we're all about putting our customers first.
Recently awarded Best CBD Brand for Anxiety at the Hip and Healthy Awards, our full-spectrum CBD extracts are organically grown and formulated for maximum benefit. Our luxurious handmade body care products help nourish and restore, while our best-selling CBD Bath Bombs take relaxation to a totally new level.
Ashwagandha, Lion's Mane and Reishi feature in our new Organic Supplements range and are some of the most potent and effective extracts on the market today.
With beautiful recyclable packaging, a conscientious approach to business and a brand that customers trust, Mindful Extracts are the ideal partner for natural health retailers throughout the UK.
---
Werks Central
15-17 Middle Street
Brighton
BN1 1AL
Telephone: 01273 681888
Email: info@mindfulextracts.co.uk
Website: mindfulextracts.co.uk
National Association of Health Stores (NAHS)
---
The NAHS is the only trade association to represent independent healthstores in the UK.   We recently teamed up with the British Independent Retail Association (bira) to offer our members numerous benefits only available to larger associations.
---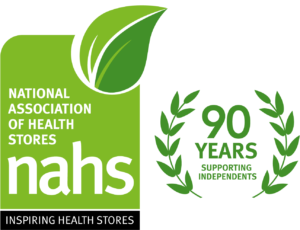 NAHS Ltd
PO Box 14177
Tranent
East Lothian
EH33 5WX
Telephone: 01875 341408
Email: nahsoffice@gmail.com
Website: www.nahs.co.uk
Natures Aid Ltd
---
Natures Aid has been manufacturing and supplying high-quality nutritional supplements for four decades. Established in 1981, Natures Aid has become one of the UK's favourite brands of vitamins, supplements and herbal products, and in 2021 was awarded the prestigious Queen's Award for Enterprise in International Trade.
Brands:
Natures Aid Mini Drops
Bio360
Wild Earth
---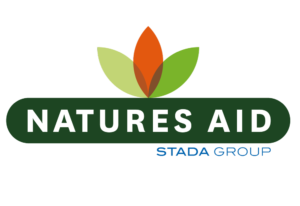 Natures Aid
St Georges Park
Kirkham
Preston
Lancashire
PR4 2DQ
Telephone. 01772 686 231
Email. sales@naturesaid.co.uk
Web. www.naturesaid.co.uk
Natural Lifestyle magazine
---
Natural Lifestyle magazine is the UK's original and best free natural health magazine. Free to stock, the magazine is dedicated to driving customers back in-store for the products they see through the magazine's pages. Visit our stand to talk to the team and apply to stock, absolutely free.
---
Nature's Dream are delighted to be able to attend the NHT Summit once again and will be offering generous show only deals across all our fantastic brands, including the latest NPD from the NATURTINT Hair Colour & Care range, such as Naturtint Hair Food, Naturtint Silver and Naturtint Cream. We will also be showcasing the hugely popular NATURA SIBERICA brand and featuring some of the latest new launches that harness the power of Siberian wild herbs and flowers, including C-Berrica, Polar White Birch and our latest seasonal gift sets!
At Nature's Dream, we are passionate about distributing innovative, exciting, naturally better health and wellbeing brands along with full technical, marketing and sales support. Come and meet Jo & Jane to find out more!
Brands:
Naturtint
Natura Siberica
Dr Konopka's e'lifexir
Natural Beauty
The Patch-It Series
---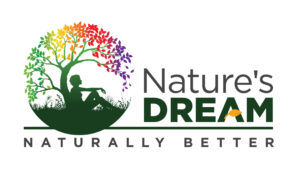 Nature's Dream Ltd
Overton Farm
Hollington
Nr Tean
Staffordshire
ST10 4HW
---
Natural & Organic Products Europe, the industry's annual trade show brings together the entire health food market from natural health & living products, natural and organic food and drink as well as natural beauty & personal care products.
Invest a day with us in April, meet your existing and new suppliers, see the vast range of NEW products,  save money with show only deals and network with other retailers.  Not forgetting to take a seat in one of our 3 dedicated theatres, with over 70 industry speakers bringing you the latest retailer advice, trends, innovations, and industry news. Register TODAY at www.naturalproducts.co.uk
---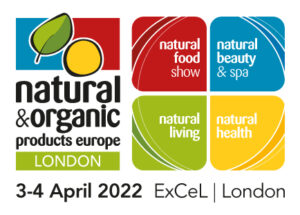 Telephone: 01273 645126
Email: cdunning@divcom.co.uk
Website: www.naturalproducts.co.uk
Pharma Nord UK
---
Pharma Nord UK Ltd was established in 1988 to import high quality vitamins, minerals and essential fatty acids from Denmark. Pharma Nord is one of Europe's largest manufacturers of preventative dietary supplements and herbal remedies. It is part of a global independent company with over 25 offices throughout the world. From the beginning, it has been Pharma Nord's goal to offer a series of dietary supplements, natural remedies and medicinal drugs, characterised by a superior degree of quality bioavailability and efficacy.
---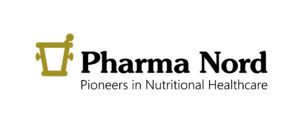 Pharma Nord UK
Telford House
Morpeth
Northumberland
NE61 2DB
Telephone: 01670 534900
Email: uksales@pharmanord.co.uk
Website: www.pharmanord.co.uk
Pravera Ltd
---
Pioneers in organic and natural products, Pravera will be showcasing highlights of their portfolio along with their new product launches.
These include organic and plastic-free deodorants and dental care from Ben & Anna. The comprehensive range of modern and effective natural skin, hair, body care and colour cosmetics from lavera. The 100% certified organic cotton sanitary range from Organ(y)c. The award-winning range of certified natural and organic body care, hair care and modern cosmetics from benecos. The everyday organics range of certified organic and registered vegan body, skin, health, dental, sun and baby care from ORGANii. The UK range of vegan, natural and organic certified plant-based perfumes from Flaya. The innovative, plastic free and certified Fairtrade skincare and intimate care from FAIR SQUARED. The 100% natural and vegan hair-care brand Khadi and their new pure, organic and fairtrade aromatherapy brand SOiL.
---

Pravera Ltd
Conchieton Business Centre
Kirkcudbright
Scotland
DG6 4TA
Telephone: 01557 870203
Email: trade@pravera.co.uk
Quest Vitamins
---
Quest develop, manufature and sell naturally-inspired and naturally based nutraceutical and food supplement products for specific health needs. All our products are developed and supported by a clear scientific platform to deliver the impact and health solution for which they are designed.
Quest nutraceutical and food supplement products are presented under four seperate ranges, each with a different rationale, plarform and market position.
---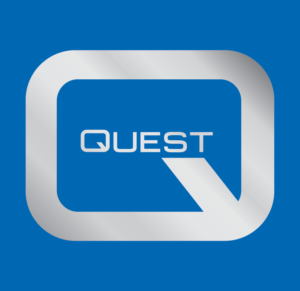 Gooses Foot Estate
Kingstone
Hereford
HR2 9HY
Telephone: 01981 251713
Email: enquiries.uk@qnutrapharma.com
Website: www.qnutrapharma.com
Salcura
---
Salcura Natural Skin Therapy makes highly effective and natural products for anyone suffering from allergic skin conditions. Originally developed by Dr Martin Schiele, a bio-medical scientist, the Salcura range has helped people with their skin for over 10 years. We believe in the principles of homeostasis – the self-healing capacity of the skin, which is dependent on the supply of nutrients. This is why we fill our products to the brim with natural oils and extracts to ensure your skin gets as many nutrients as possible to help itself. In addition to the high amount of natural ingredients, we have also pioneered the use of colloidal solutions. The body's own fluids (like blood and sweat) are colloidal in nature. By mimicking this with our Sprays, the bio-availability of nutrients is more easily absorbed by the body and therefore more effective.
Brands:
Salcura
Rosalique
Anicura Natural Birthing
---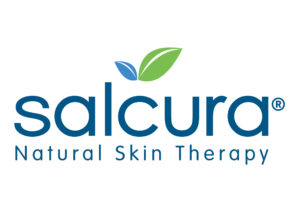 5-6 Crescent Stables
London
SW15 2TN
Salus UK Ltd
---
Salus UK Ltd are the distributor for the popular Floradix brand. The Salus team are looking forward to catching up with retailers in Manchester and are looking forward to introducing two new products to the range – Floradix KIDS and Floradix Immune Support.
---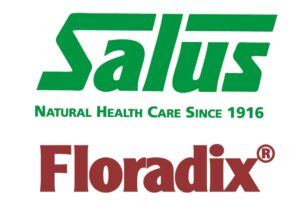 2 Lea Green Business Park
St Helens
WA9 4TR
Telephone: 01744 815 042
Email: info@floradix.co.uk
Website: www.floradix.co.uk
Target Publishing
---
For over 20 years Target Publishing has been publishing the natural health market's leading publications and organising its must-visit events, including this one. Visit our stand, talk to the team and subscribe to our titles that are all dedicated to growing your business.
The Health Store
---
Oldest natural, organic, vegan/vegetarian wholesaler in the UK and also one of the largest.
Supporting Independent retailers for over 90 years
Food and drink, chilled and frozen, Bodycare, Supplements and remedies, sports nutrition, Homecare, Petcare
Part of the Health Made Easy Group along with natural and organic wholesaler 'Tree of Life' and Higher Nature supplements.
---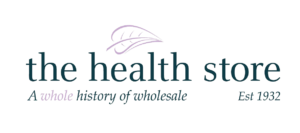 Viridian Nutrition
---
Viridian Nutrition, founded on the principles of Purity, the Environment and Charity. With over 240 vitamins & supplements Viridian is committed to clean label, 100% active ingredients, non-GM, non-irradiated, against animal testing and backed up by a 100% money-back efficacy guarantee.
---
15 High March
Daventry
Northants
NN11 4HB
Telephone: 01327 878 050
Email: info@viridian-nutrition.com
Website: www.viridian-nutrition.com
Vitamer
---
At Vitamer we understand that the supplement industry is constantly changing. Since we were established nearly 100 years ago, the interest in food supplements and nutrition has grown exponentially. Being ahead of the pack, and producing research based, premium own label supplements has guaranteed our place as a trusted manufacturer. We are a family company, and we understand the needs of independent retailers. We provide cost effective label design, we ensure that all labels are compliant, and we can supply in very small quantities. We know you'll be satisfied with our quality products and excellent service. Contact us to learn about our design services and see how we can help you set up your own premium brand.
---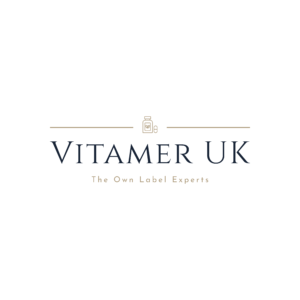 2 Higher Barn
Crossways
Dorchester
DT2 8BT
Telephone: 01202 255746
Email: vitameruk@gmail.com
Website: www.vitamerownlabel.co.uk
Voyager Life
---
Voyager are a new health and wellbeing company specialising in beauty, oils and skincare ethically sourced from CBD and hemp.
---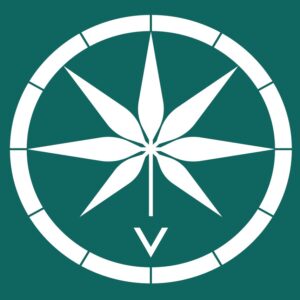 Suite 2/17
King James Business Centre
Friarton Road
Perth
Scotland
Telephone: 01738 505130
Email: john@voyagerlife.uk
Website: www.voyagercbd.com
Waverlex
---
Owned and based in the UK. Manufacturing a unique Stabilised Garlic Food Supplement. Actively supporting the Independent Health Food Trade.
---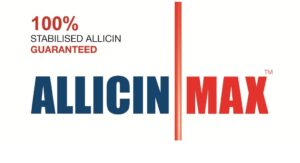 Half House
Military Road
Rye
East Sussex
TN31 7NY
World Foods Brand Management
---
World Foods Brand Management Ltd was established in 2006 to develop the sales of overseas and UK health products to various market sectors. We are the leading UK distributor for a wide range of industry leading Natural Healthcare products.
The company operates from a state of the art warehouse facility in Nottingham, while the administration centre is based in Stoke on Trent and employees 7 people, with a further 16 people who make up the contracted sales teams in the Healthfood Trade.
Come and see our exciting new products and show offers!
Brands:
Bio-Strath
Silicea
Bladapure
Golden Greens Organics
Synaptaid
Virillin
Forwarts
Vermints Vegan Breath Mints
Inatura Cherry Stone Warmth Pillows
Revolution Salt Lamps
Save The Day SAD Lamps
---

Genesis Centre
Innovation Way
Stoke-on-Trent
Staffordshire
ST6 4BF
Interested in exhibiting?
For more information about the exhibiting and sponsorship options available at the Natural Health Trade Summit, email ruth.gilmour@targetpublishing.com or telephone 01279 816300. 
Register Free
Registration is completely free for anyone involved in the independent health food trade.
"Home after an amazing #nhtsummit – it was so good to meet so many lovely likeminded people and brands"
Julie Goodwin, Natural Health, Hertford
"I enjoyed being able to see different products all under one roof, being able to taste different things."
Kathryn Gemson
Good Health, Clitheroe