3 October 2021, Kimpton Clocktower (formerly known as The Principal Hotel), Manchester
All showcasing their new products, special show-only deals and support for independent health food stores 
We're still finalising this year's exhibitors, so keep checking back for the most up-to-date list
Founded in 1994 Absolute Aromas is one of the leading forces in aromatherapy within the UK, and has a worldwide reputation for quality of product and service. We offer an unparalleled range of essential oils, carrier oils and natural base products, as well as a selection of preblended oils, massage blends, floral waters, bath salts and aromatherapy accessories that allow the full benefits of aromatherapy to be enjoyed by all. Our oils come from controlled, sustainable sources that have little or no negative impact on the environment. None of our products are tested on animals and all are free from GM material. All of our Organic Range is 100% organic and is certified by the Soil Association.
---
Absolute Aromas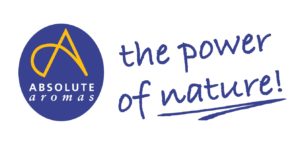 1 Absolute House
Mill Lane
Alton
Hampshire
GU34 2PX
Telephone: 01420 540400
Email: sales@absolute-aromas.com
Website: www.absolute-aromas.com
Interested in exhibiting?
For more information about the exhibiting and sponsorship options available at the Natural Health Trade Summit, email ruth.gilmour@targetpublishing.com or telephone 01279 816300. 
Register free
Registration is completely free for independent health food retailers and anyone involved in the independent health food trade.